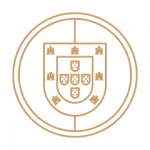 Golden Residence Permit
Obtain EU residency in Portugal through an investment in real estate.
175
PASSPORT INDEX
MOBILITY SCORE
BENEFITS OF EUROPEAN
PERMANENT RESIDENCY
Your ultimate lifestyle choice.
Free movement within Europe's Schengen member states
Access to high quality health care
Access to world-renowned education
Inspirational and culturally-rich society
Historic and authentic setting
BENEFITS OF EUROPEAN CITIZENSHIP
Your ultimate lifetime investment.
Security
Raise your family in a secure and inclusive environment
Freedom
Improve your Global Mobility Score and enjoy visa-free travel to over 175 countries
Opportunity
Live, work and settle in any EU member country
Peace of mind
Have a plan B – for your family, your business, or your retirement. It is better to have it before you need it.
respect
European passports are the world's most powerful and command the highest respect – a respect you deserve.
Arton Capital empowers individuals and families to become Global Citizens. This is accomplished through a bespoke service experience, which simplifies complexity and is supported and sustained by long-term relationships.
As a global financial advisory firm, specializing in investor programs for residence and citizenship Arton plays a critical role in empowering governments, partners, and investors to meet their goals efficiently, effectively and responsibly.
Arton's global operations are spread in over 15 cities around the world and have successfully guided over 2,700 investors in realizing their residency and citizenship goals in the past five years.